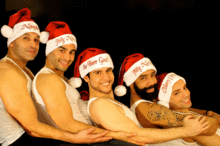 Here are this w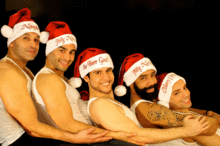 eek's Hot Tickets in the New York area. Check back every Friday at noon, EST for stellar events that fit the interests of locals and tourists alike.
___________________________________
Bronx: Tonight through Saturday, December 21 | Los Nutcrackers, A Christmas Carajo
BAAD! The Bronx Academy of Arts and Dance proudly presents Los Nutcrackers: A Christmas Carajo, written and directed by Charles Rice-González
The play, returning to BAAD!'s stage for the tenth exciting year, interweaves two holiday classics, The Nutcracker and A Christmas Carol, and creates a queer, Latino play about a gay couple who go on a psychedelic trip through their lives one Christmas Eve.
A sexy and talented cast offer some holiday glam!  The 2013 cast is Yosvany Reyes, Robert Maisonett, Gabriel Morales, Johari Ramos, Johnathan Cedano and Jesse Vega.
___________________________________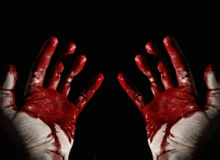 Harlem: Tonight through Saturday, December 21 | Macbeth
From the producers of this summer's acclaimed production of Hamlet, What Dreams May Co. Theatre Company returns to the 133RD Street Arts Center this fall with a soul haunting retelling of Macbeth. Join them as they explore the passion, plots, and prophecies which plague Shakespeare's most infamous power couple.
Director Christina Sheehan invites you to a modern dystopia gripped by war, in which the veil between the living and the dead is always calling, where the road to hell is paved with the best of intentions, and where those who fail to learn from history are doomed to repeat it. Witness the noble corrupted into the bestial, true love converted to guilt-ridden madness, and heroes rise from the ashes of despair as we cut right to the raw heart of Shakespeare's classic tale. (more…)