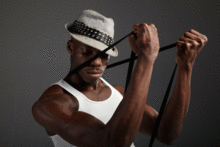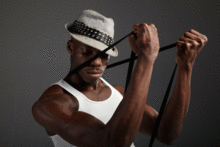 Here are this week's Hot Tickets in the New York area. Check back every Friday at noon, EST for stellar events that fit the interests of locals and tourists alike.
___________________________________
Bushwick: Tonight through Sunday, February 16 |  Winter Blue
Winter Blue is a soulful composition of aerial, acrobatics, dance, maskwork, and theatre rooted in jazz music and blues.
New-Performance company LoudSol proudly presents its debut production, Winter Blue, an aerial/dance/theatre experience directed by Akil Vishus Davis.
Winter Blue is an exploration of the soul using contemporary and classical art forms spanning movement and music, expressed and experienced through the layers of blues and the sounds it had spawned.
"Blues music dug deep into the depths of the heart and soul, sliced it up with wit, and fed it to your bones through guitar strings and life-worn vocals. Nowadays we use snyth sounds and beat machines that still electrify us, but nothing hits us quite the same as Blues." – Director Akil Davis
Winter Blue is the collision of vibrant and versatile performance artists with deep monolithic roots of blues music. actors aerialists dancers singers poets and live musicians imbued with our modern capability for alchemy performing with heart quaking music… all from and about the soul. LoudSol's premiere performance of Winter Blue is sure to bring the power of the past roaring into the brightness of the present for an unbelievable experience.