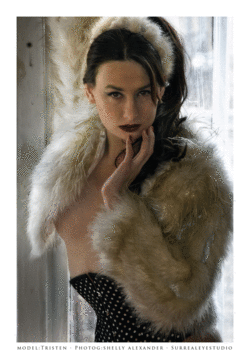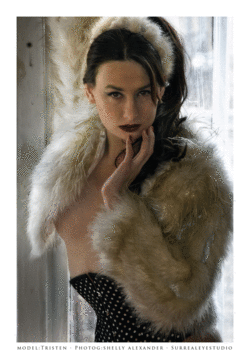 This week on the Tuesday Tease, we feature a review of Seattle-based Gossamer Wing Productions' August installment of the monthly show "Sanctuary." Gossamer Wing Productions was formed by burlesque performer/producer Whisper De Corvo, an up-and-coming face on the Seattle burlesque scene and "Sanctuary," though relatively new, is already drawing some of Seattle burlesque's top talent, so Whisper must be doing something right! We love working with inspired producers like Whisper and if you're in Seattle we highly encourage you to check out her shows.
Our resident burlesque field correspondent James Ulness was on hand to witness the show and here's what he had to say about it:
On Sunday, August 11, I was fortunate enough to be witness to Gossamer Wing Productions, amazing, August performance of Sanctuary at the Narwhal (in the basement of the Unicorn).
My evening started when I arrived at the Unicorn, on Seattle's Capitol Hill. After entering, I made my way downstairs into the sideshow festooned, pinball haven that is the Narwhal. I made a brief detour to the claw machine, ordered my drink and found a seat at a beautiful, skull-painted table. After a short wait the host, Mr. Bawdy, took the stage and began two hours that were filled with every style and variety of act that you could ever hope for, from four absolutely amazing performers!
Read More…
Arts >